NEWS & EVENTS
Jubilee Chamber Orchestra to Spread Healing Through Concert
May 12, 2015 01:53 PM EDT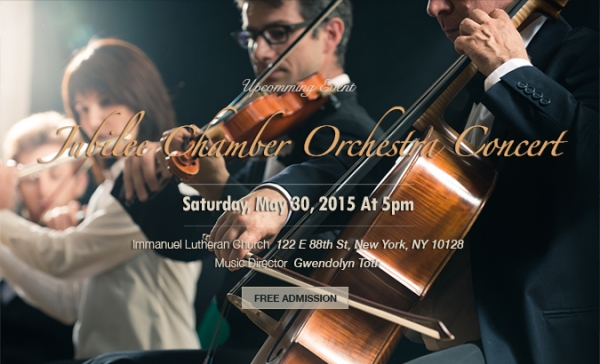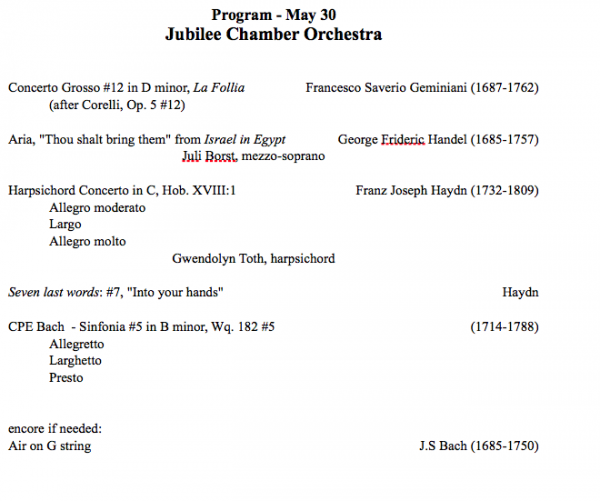 Jubilee Chamber Orchestra Concert will be held at Immanuel Lutheran Church in Manhattan at 5pm on May 30 (FREE ADMISSION)
Following the message of Isaiah "Comfort My People," the healing concert will be opened for the tired souls in the midst of busy schedule through classical music. The concert will be a time of giving the touching through the beauty of music which God has given you and the rest to the souls. Also, Jubilee Chamber Orchestra Concert will provide the stage for those who have no the professional knowledge and interest in classical music to be familiar and enjoy the concert.
Also, Jubilee Chamber Orchestra Concert will be a mixture of late baroque-early classical - CPE Bach, Sammartini, Durante, plus some early Haydn, a program like that. The songs are prepared through the musics of Christian composers with strings and harpsichord.
Director, Dr. Gwen Toth is one of only a few American conductors of historical performance ensembles and orchestras. She won prizes in the Magnum Opus Harpsichord competition and in American Guild of Organist competitions. Gwendolyn Toth, holds the D.M.A. in performance from Yale University.
Ms.Jessica Park is the concertmaster of this concert. Praised as an "exceptional talent" by the Frankfurter Neue Presse, She explores a wide spectrum of music on both the baroque and modern violin.
Ms.Juli Borst, Mezzo Soprano singer will also participate in the concert. She has performed with Tanglewood Music Center, Chelsea Opera, dell'Arte Opera Ensemble, Des Moines Metro Opera, New Rochelle Opera, New York City Opera National Company, and Chautauqua Opera, among others.
The scheduled date for the concert is on Saturday, May 30, 2015, at 5pm at Immanuel Lutheran Church. The address is 122 E 88th St, New York, NY 10128
In the finale of Psalms, the scripture speaks of praising the LORD with diverse instruments; trumpet, harp, tambourine, strings, flute, cymbals... As a ministry dedicated to praise the name of the LORD, Jubilee Orchestra uses God-given talents to the full extent to serve God and the community. This is a place where the love of Christ and the love of music coexist in harmony and share this common interest with others with the same passion.
View List