NEWS & EVENTS
Jubilee Chamber Orchestra Sends Healing through Concert
Jun 01, 2015 12:09 PM EDT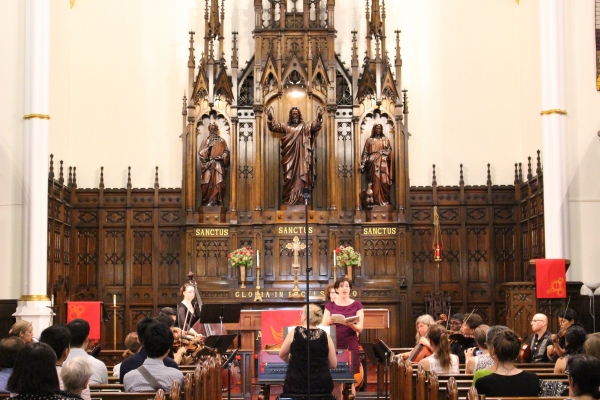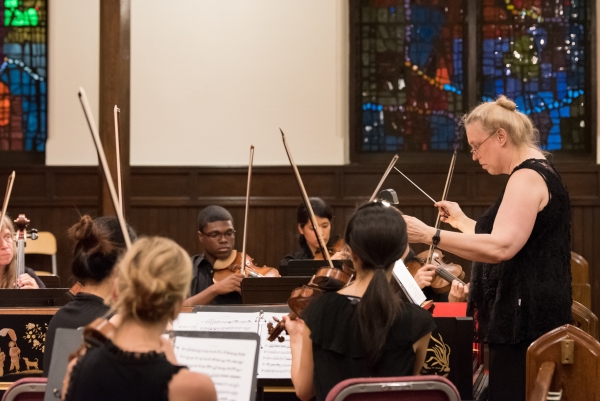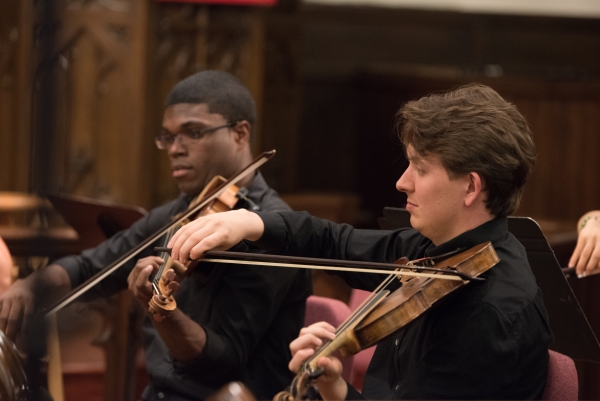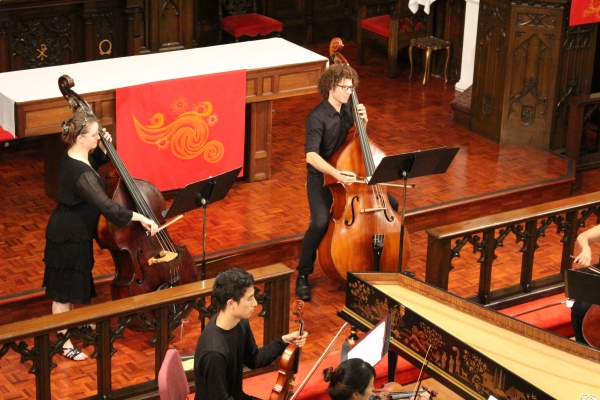 Jubilee Chamber Orchestra performed on May 30 at Immanuel Lutheran Church at 5 p.m. and touched the hearts of the people who were weary in the midst of busy daily live with the beauty of God-given music. The concert presented a time of reset and healing, just like the Scripture in Isaiah says, to comfort His people.
Samuel, who had been a member of Jubilee Orchestra since 2010, hosted the evening's concert and shared about Jubilee and its vision. The concert began as he greeted the audience.
The program had a mixture of music from late baroque to early classical periods, featuring the works of C.P.E. Bach, Sammartini, Durante, and Haydn. Some pieces were solemn, while others were majestic. The program even included the Aria, "Though Shalt Bring Them", performed by soloist Juli Borst, and a harpsichord performance by the conductor. After the final piece, Sinfonia No. 5 in b minor, Wq. 182 #5 by C.P.E. Bach, the audience gave enthusiastic round of applause.
Music Director Gwen thanked Jubilee for offering such opportunity. She shared that it was a thankful and joyful time where everyone could perform together beautifully and that she wishes to have other future performances like this one.
Violinist Yoojin said she was happy to have the first concert after the JSO audition. She said, "I was looking for performance opportunities after graduating from school, so it was a precious experience. Also because it was a gathering of Christians, people's hearts were open so music-making was very joyful. Just like the motto of Jubilee Orchestra, I wish to work hard to use this talent to heal people's hearts and share the joy."
Samuel, a violist in the orchestra since 2010, said he was happy to join again. "My musical goal is to give glory to God, and I want to do this following Jubilee's vision." Cellist Vivian said, "I feel blessed to be invited to play this beautiful music among all these wonderful people." She added she will surely join for the next concert.
One member of the audience said that there are many churches in New York, but it is difficult to find one that could give glory to God with high-level classical music. He added that through the Jubilee Chamber Orchestra, he received a lot of grace that is fresh. He also expressed a high expectation that Jubilee could give glory to God using talented musicians.
Another person in the audience shared that she felt "healing through music" and that she had a very peaceful time. "I received peace through the Jubilee Chamber Orchestra concert today. I had a lot of difficulties coming up to the concert and I started to listen to the music with heavy heart. But mysteriously, my heart became peaceful during the time when music was performed. I realized that this is the comfort of God. So it was a precious time of receiving strength. Praising God using gifts from God and healing people-I thought, isn't this the real praise that God wants?"
The orchestra manger said she was thankful to be able to have this concert dedicated to God, and it was a very precious process where God worked together. She thanked God for providing everything, including the conductor, performers, and much more. She wished to open more healing events and give glory to God with many more musicians.
The Jubilee staff would like to sincerely offer its thanks to all the volunteers who supported the event with their work, such as ushering, photography, librarian and prayers.
Please pray that the Jubilee Orchestra team could be used as precious ministry to bring people to God through various musical performances.
View List